Pre-Order Donuts so you don't miss out!
Choose a dozen Glazed, Chocolate Glazed, or Assorted
Call 987-2556 BEFORE Tuesday, April 2nd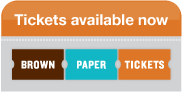 Month at a Glance

---

---



​UPCOMING EVENTS:​​​​​​​​​​​​​​


March 21: Academic Conferences 1/2 Day/NO CHAPEL
March 22: Academic Conferences 1/2 Day
March 28: TK-5th Field Trip-Ag Day @ Lake Co. Fairgrounds
​March 29: H.S. Free Dress & Jr. High Denim Day
April 2: TK-Kindergarten Round-Up 11am-2pm
April 6: Car Wash & Krispy Kreme Donut Sale
April 12: Buddy Scavenger Hunt
​April 15-22: Easter Break


We are a private TK-12 Christian school that offers small class sizes, a comprehensive and integrated curriculum with academic accountability supported by Biblical instruction and encouragement.
---
20853 Hwy 29 Middletown, CA 95461 - 707/987/2556